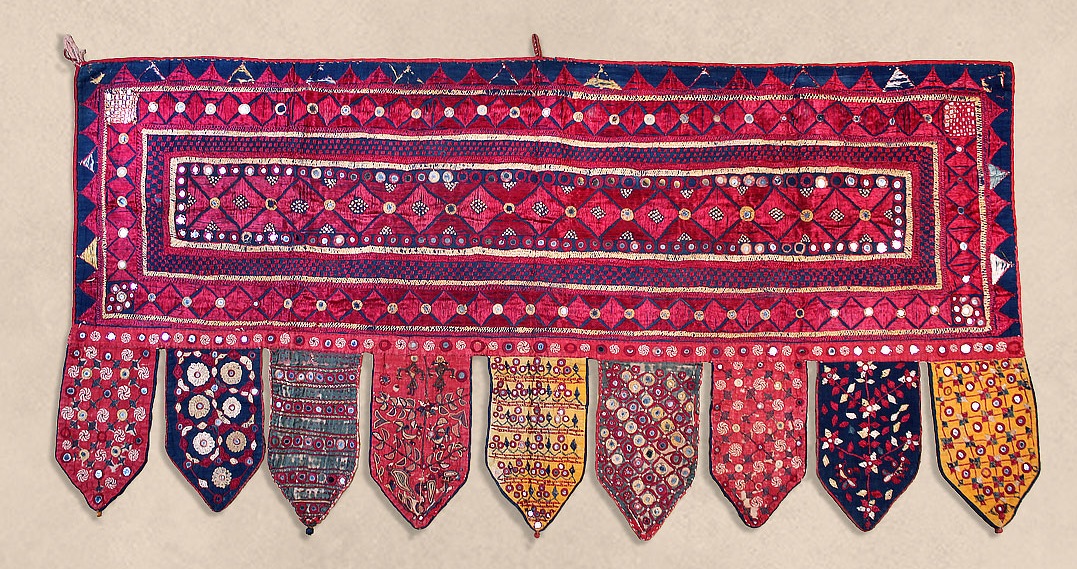 Embroideries of Gujarat
Embroideries of Gujarat
A testament to human ingenuity
Discovering new styles and techniques is an great source of inspiration for us and one of the reasons to look forward to our next visits to India. The extraordinary diversity in textile processing in India is evidenced by the fact that institutions dedicated to documenting it have not yet fully mapped it out and report new discoveries every year. Textile maps of India can be found on the internet, on which you can see which craft is located where. In this blog we will briefly tell about our journey through Gujarat, a state in India in 2021.
Marco Polo noted in the thirteenth century that the level of craftsmanship in Gujarat is particularly high. A telling observation from someone who has described all regions along the Silk Road. Gujarat is located in the North West of India and has our interest because of the different styles of embroidery and the cultural and historical story they tell. Traveling in an area that you can cross south to north within a day, it is remarkable that in every region, almost every village, a technique is mastered with a unique character. A particular stitch in embroidery, or a unique way to paint fabrics, not to mention crafts in metal, leather and woodwork. Born out of ingenuity, by what the eye wants and what materials are available.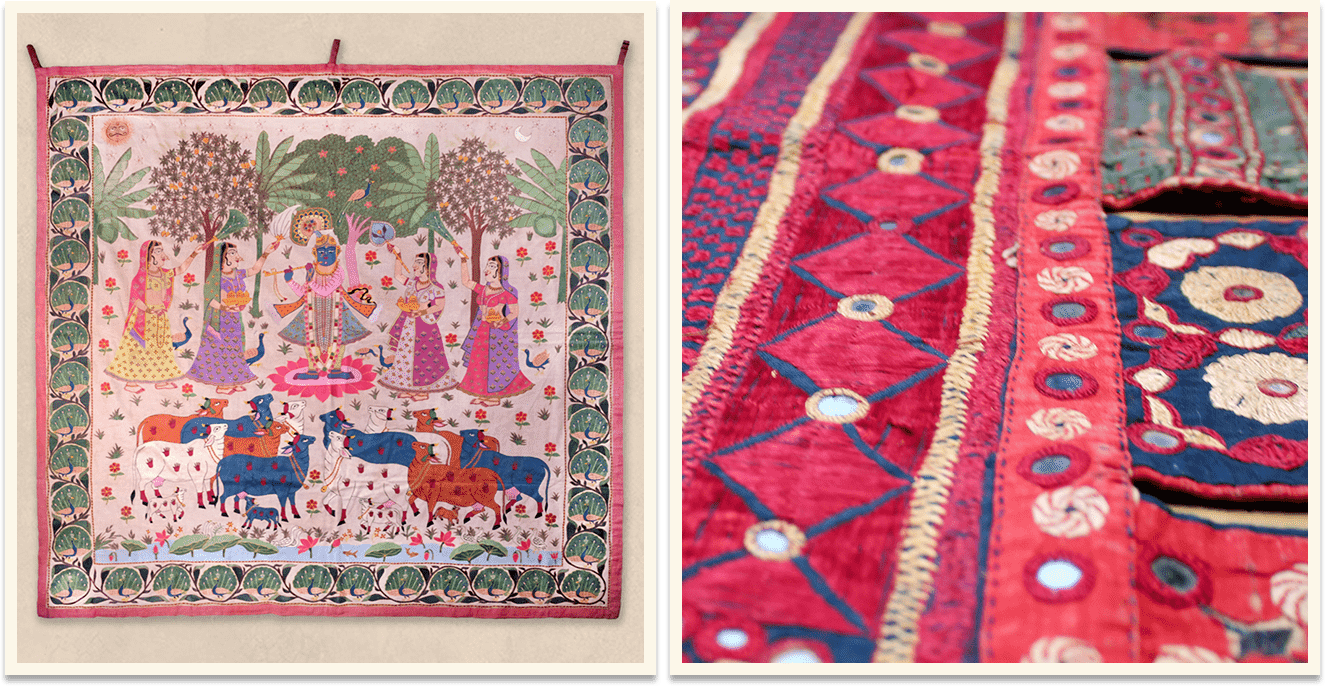 The photo at the top of this page shows a doorhanging ('Toran') from the Mahajan community. They master the so-called Khatipa stitch: long stitches of silk thread on a cotton cloth, in often geometric patterns, in violet shades in which small mirrors are often intregrated. True works of art. 
The wallhanging you see on this page was made by the Mochi community, traditionally specialists in leatherwork, who have applied the stitch they developed in leatherwork (the Aari stitch) to textiles. A short chainstitch, that they use to create images that look like a painting. Pictured here is a so-called Pichhwai (a depiction of the Hindu god Krishna). In the following blogs we will write more about the more than fifty embroidery techniques that are found in Gujarat.