Melograno - Scented Wax Tablets
Melograno - Scented Wax Tablets
28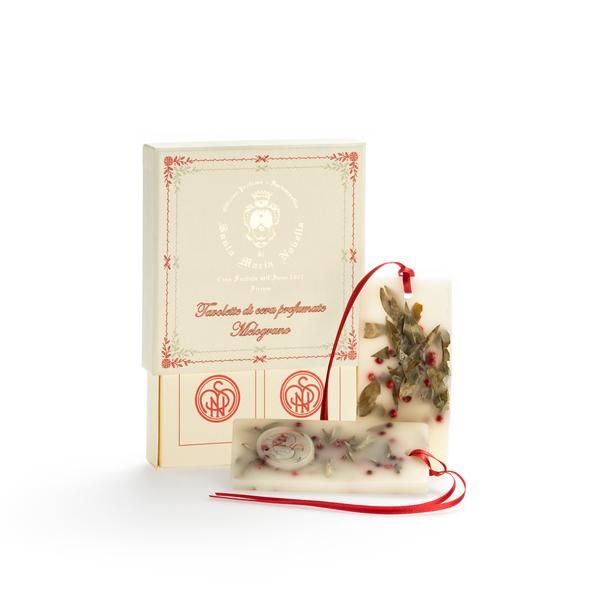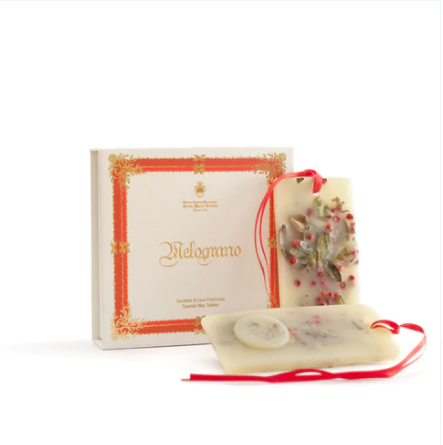 Melograno - Scented Wax Tablets
DETAILS
Handcrafted wax tablets, scented with Officina Profumo-Farmaceutica di Santa Maria Novella's Melograno fragrance. Decorated by hand with red pepper corns and myrtle leaves, reminiscent of the fruit that inspired this historical fragrance.
Avoid direct contact with fabrics.
Wax tablets are available in the following scents: Fresia, Lavanda, Melograno, Pot Pourri, Relax, Rosa.
Box of 2 pieces.